Action From Above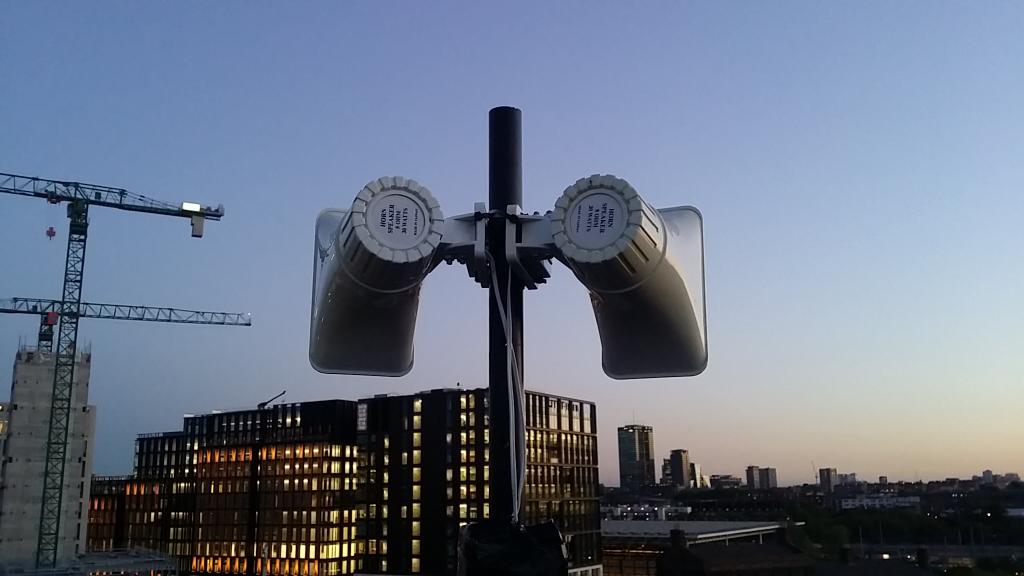 They say the devil has the best tunes – or at least they used to. I never believed it – offering in evidence Bob Marley, The Staple Singers, Abdullah Ibrahim (formerly Dollar Brand) etc. In any case, cultured people don't speak in terms of the devil these days… but that doesn't mean we have been delivered from evil:
'I am strongly convinced that the evil principle prevailing in this world leads the unrecognized spiritual need into perdition, if it is not counteracted either by real religious insight or by the protective wall of human community. An ordinary [hu]man, not protected by an action from above and isolated in society, cannot resist the power of evil, which is called very aptly the Devil. But the use of such words arouses so many mistakes that one can only keep aloof from them as much as possible.' –  C.G. Jung, 1961
I experienced an action from above recently, when I heard the adhān, the Islamic call to worship, coming from the top of a tall building (a wall of human community, in fact, and so perhaps a double protection). In itself, of course, to hear the muezzin's song was no surprise – London having over 400 mosques. What was surprising was that the call came from the top of the Granary Building, built in the 1850's to help feed London, and now home to that 'huge workshop of thinking and making' known as Central Saint Martins, founded around the same time.
Fifty years earlier, the German philosopher Friedrich Schleiermacher published On Religion: Speeches to its Cultured Despisers, the opening line of which read: 'It may be an unexpected and even a marvellous undertaking, that any one should still venture to demand from the very class that have raised themselves above the vulgar, and are saturated with the wisdom of the centuries, attention for a subject so entirely neglected by them. … Now especially the life of cultivated people is far from anything that might have even a resemblance to religion.'
But now, we have something resembling religion, in the form of the adhān, emanating from an art school. Is it art? Of course. Is it good art? I think so. But is it religion? That's a harder question. We were being called to worship, but where? The story goes that when plans were being made for the conversion of the Granary Building into CSM, there was a prayer room on the architect's drawings, but whether by ideology or economics, it somehow never made it past the design stage. So when the new art school opened its doors, and students asked where the prayer room was, the answer they received was 'could you use the toilets?'
Cultured despisers of religion? Not quite. CSM then commissioned a group of students to design a 'Quiet Capsule', which is now regularly used for worship by Muslims, Christians, and those of other faiths – or none. One atheist student coined the phrase 'a place to think, not to work' – dangerously radical in these days of industrially measurable outcomes. They say the devil makes work for idle hands…
---
Five Announcements was an Unannounced Act of Publicness by Anna Hart and Hassen Roosal:
---